There's No Place Like Not Being Home for the Holidays
It's been the year of travel and putting myself in uncomfortable situations. Mostly on purpose.
In December I headed to Peru to do the Salkantay Trek with a friend I haven't seen since high school. I also stopped in Mexico City over New Years because why not.
It was a trip that not only mentally pushed me outside of my boundaries, but physically surpassed pretty much all of my body's known capabilities.
But, I was going to do it. And wanted to do it. And already paid to do it. So I did it.
Salkantay Trek
The five day hike started out difficult and slowly progressed to easy as the days went on. Day 1 we started in Soraypampa and woo saw Salkantay mountain via Salkantay Pass. Basically done right? I got lost in the midst of some dense fog.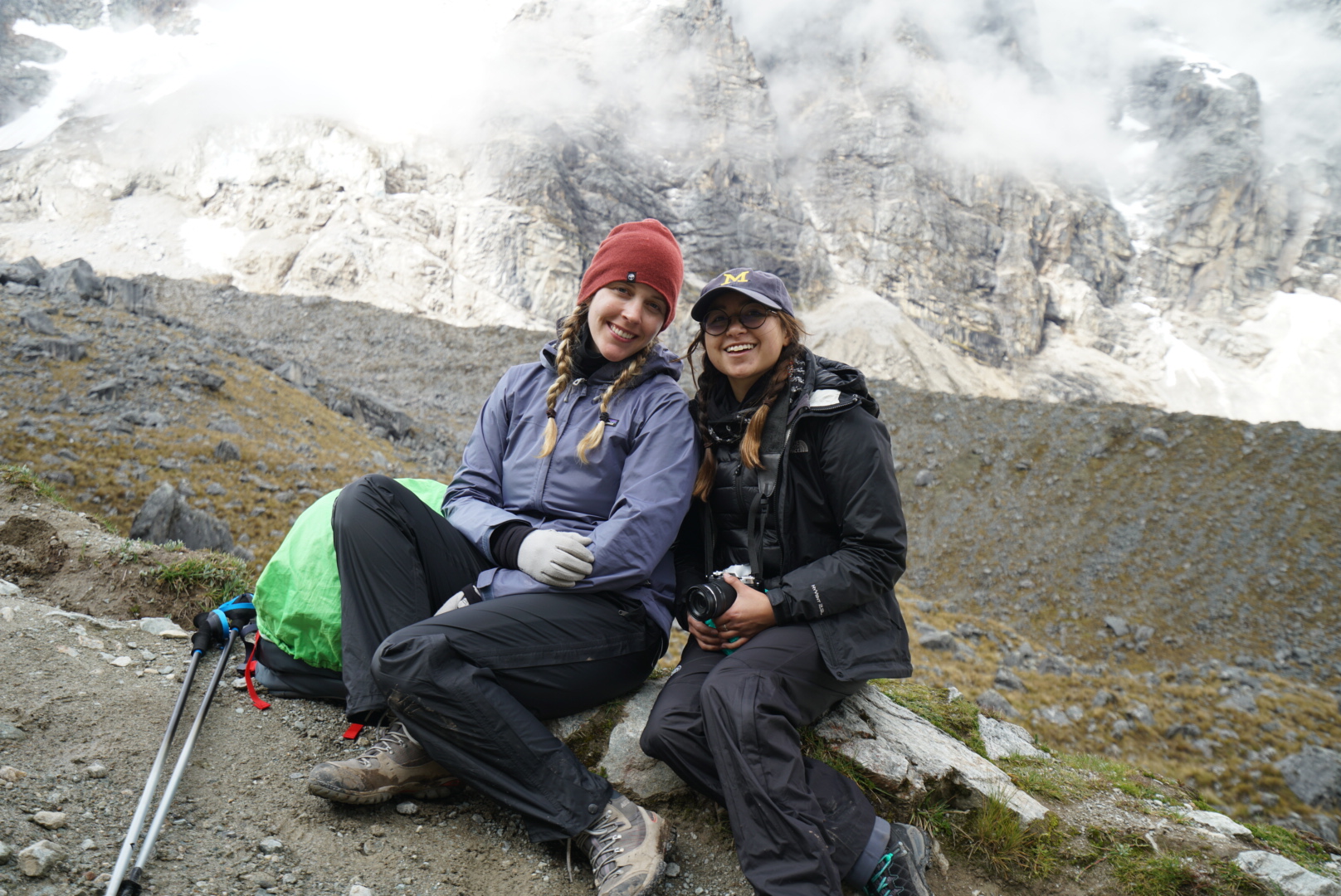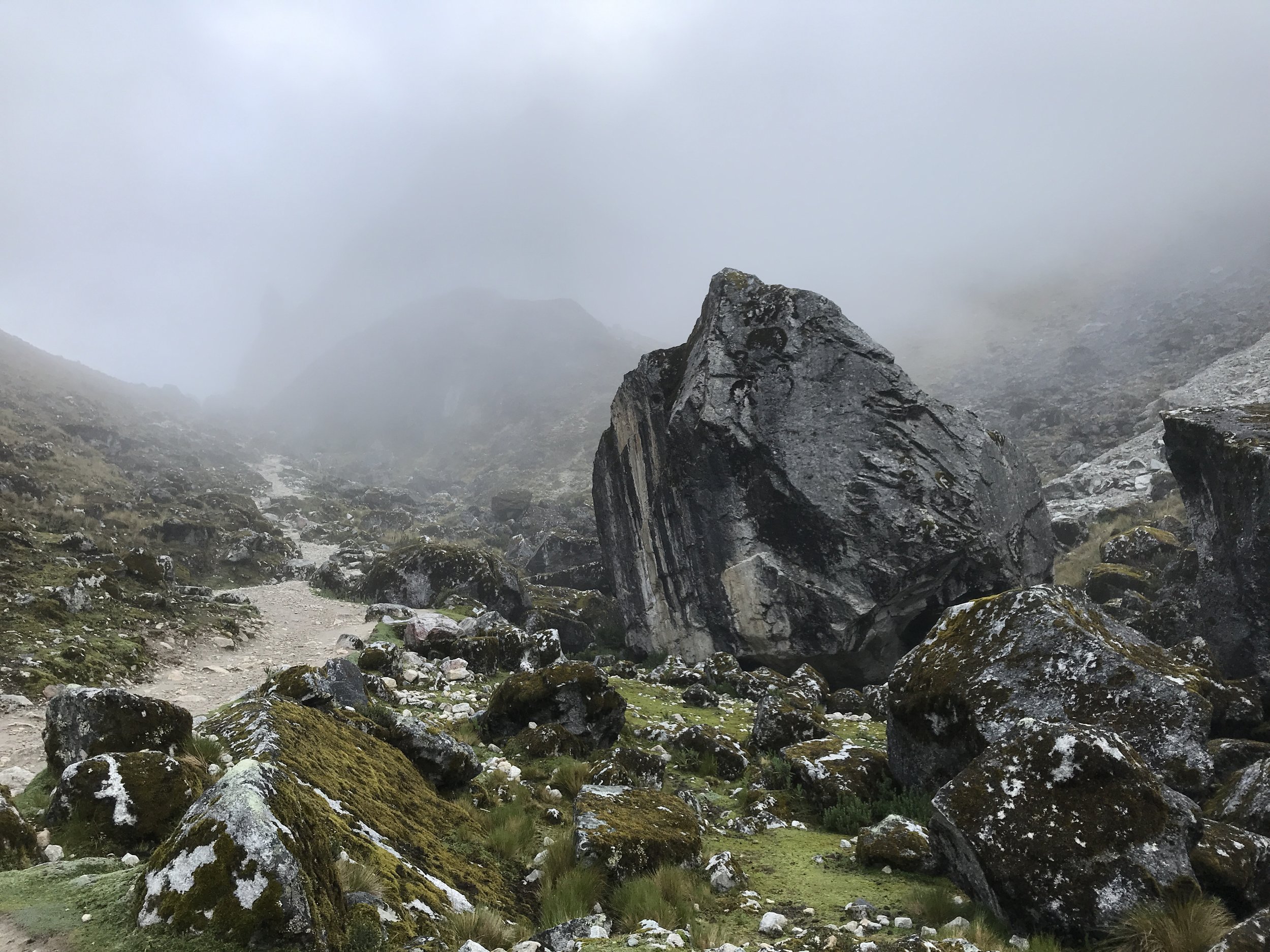 Near the end of the day I got lost. There were a bunch of people ahead of me, probably already at the campsite, who apparently don't like to take pictures or take in any of the environment around them, because obviously it's still high school track, and there was one girl way behind me. The guide said to stay on the trail for another 45 mins and I'd hit the campsite. In probably an hour I did not hit the campsite and it was *almost* sunset, although I really couldn't tell because of the FOG.
I stopped and put my headlamp on. Figured I might as well back track and maybe run into the guide and girl behind me versus walking on the *maybe* trail and get eaten by a puma. Didn't mention I had some bad nausea from the altitude and started hallucinating. I saw a cow the size of my studio apartment and was convinced that was how I was going to die. In the Andes. I eventually found the guide behind me, and the girl riding a horse, in the midst of running about 4mph up a hill of rocks and spraining my ankle.
The next day I still felt horrible and so did my ankle. I ended up taking a van for the last 6 miles of the day to the campsite with the other girl that I found riding the horse. We drove nearly off the cliffs at least 12 times. Hello rainy season. And then, there was a landslide in the middle of the rain. Me being dumb, I thought a pile of rocks on the 8 ft wide road was the landslide. We got out of the van, turned the corner, and the landslide was meters tall and wide of crumbling rocks off the side of the cliff.
I stood there with my untied hiking boots and swollen ankle, fumbling to get my rain cover on. Alright, I guess we're climbing the side of the cliff to get a van on the other side of the landslide. The large cow seemed like a newborn puppy now.
On the other side I took a picture because I figured my family wouldn't believe my luck and also to capture the locals who did the same thing, but, a lot more gracefully. And with children on their backs and sandals on their feet.
I prayed more in that van than my entire 22+ years on earth. Lo siento, abuela.
The next day was dope because I was well rested and everyone else had sore ankles. Sorry not sorry. There was also wine at dinner that the girl riding the horse picked up when we hit a small town on the way to the campsite. Oh, it was also Christmas. There's no place like not being home for the holidays. Seriously.
We stopped at this coffee farm and had some MAGIC COFFEE. Holy shit. I was the second person to hit the top of Llactapata Mountain WHILE taking pictures WHILE taking pee breaks and WHILE wondering aimlessly in the jungle climate. (We were now out of the cold, rainy weather).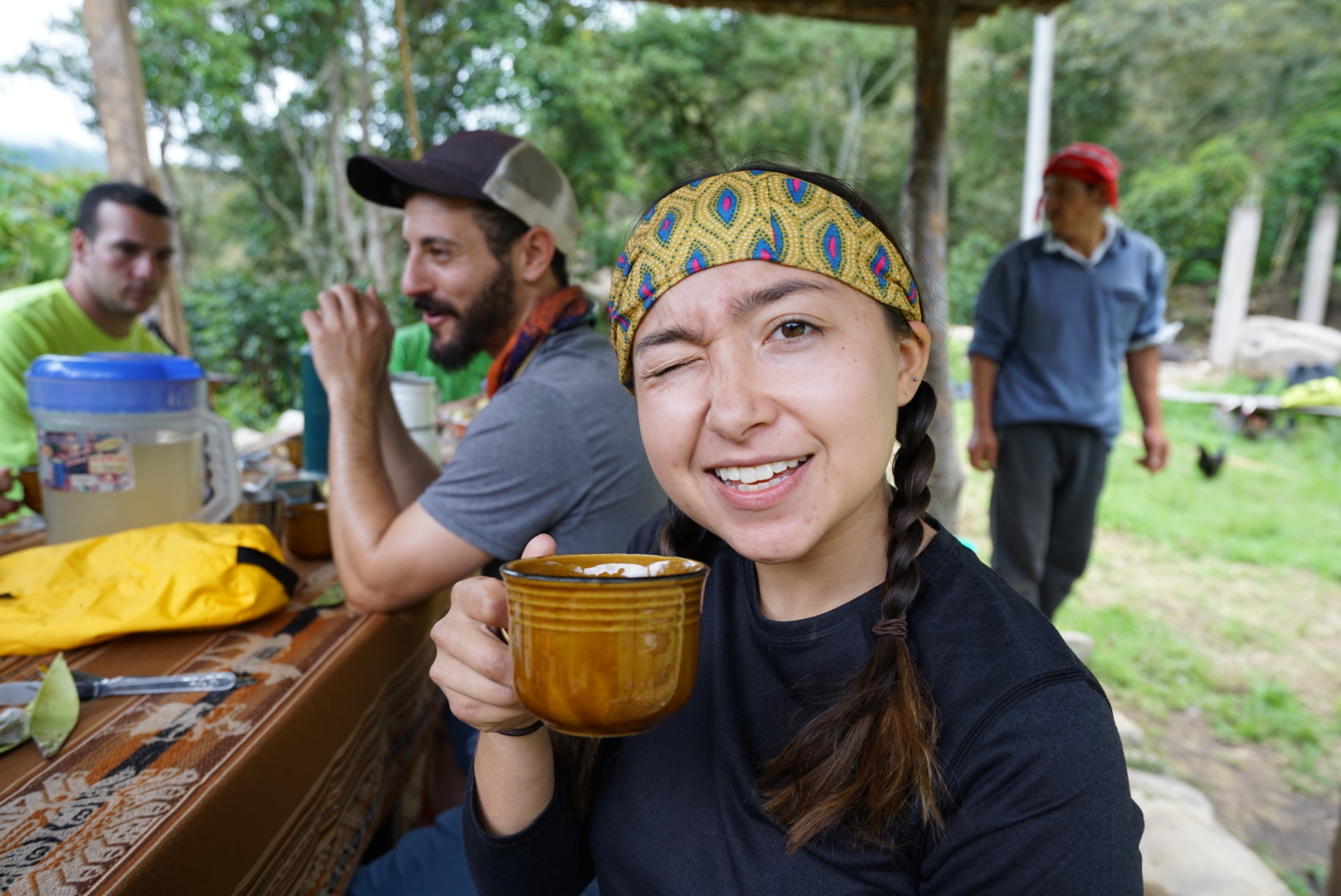 Part of the mountain was the Inca Trail which was sweet. When we got to the top, we watched the views of Machu Picchu from the top of this newly made structure (it wasn't ancient...didn't need more bad luck). I almost fell off but thanks to the magic coffee (and lots of coca leaves) I made it. Also turned on my phone and had 3G and got a phone call from my mom playing with a nerf gun on Xmas Day. Weird.
We hiked down to the campsite and could see part of Machu Picchu - Huayna Picchu and Machu Picchu mountains. We had a good Christmas dinner, more coca leaves, more coca tea, and deliriously went to bed.
The next day we made it to Aguas Calientes and drank a lot of beer. And a few more pisco sours. Day 5 was Machu Picchu. We couldn't see anything because of the rain and fog, so here's a pic of Machu Picchu the year before. (I went February 2016).
A huge thanks to the porters and chef that made better food on the mountains than I could at home in my kitchen. It was weird and uncomfortable watching them carry gear 10x faster than we ever could. I'm also very thankful to have gone with porters and guides that knew the Andes inside and out.
There's something about climbing a mountain/mountains and some sense of accomplishment. I could get into something metaphorical about mountains, but I won't.
"I'm gonna go climb a mountain," doesn't sound like bliss. I jump right to the ankle I'll probably sprain and the bad weather and the physical pain your body goes through. I do the same thing with making dinner. I immediately jump to the pile of dishes I'm of course going to make and the finger I'll probably cut. While my dinner will still probably taste gross, the act of doing it is exciting. It's new. It's challenging. So why not.
Climbing a mountain (or probably anything?) is hard af. It's like going to the gym, except worse, but also a lot better. It takes determination, diligence, and a hell of a lot of willpower. There's really nothing you can do when you get horse shit on your Camelbak's mouthpiece. You just gotta go with it (and wash it off) and hope you don't puke in the next 24 hours.
Long story short, you're usually happy you did it and want to do it again. It's like drugs. JUST KIDDING ~~? Sarcasm is really hard on the internet.
So, do the shit that seems scary and difficult, but also kind of rad and cool. Because it'll 100% probably be rad and cool and you might get to see an abnormally large cow. And maybe learn something about yourself.
Here's to climbing more mountains in 2018.